---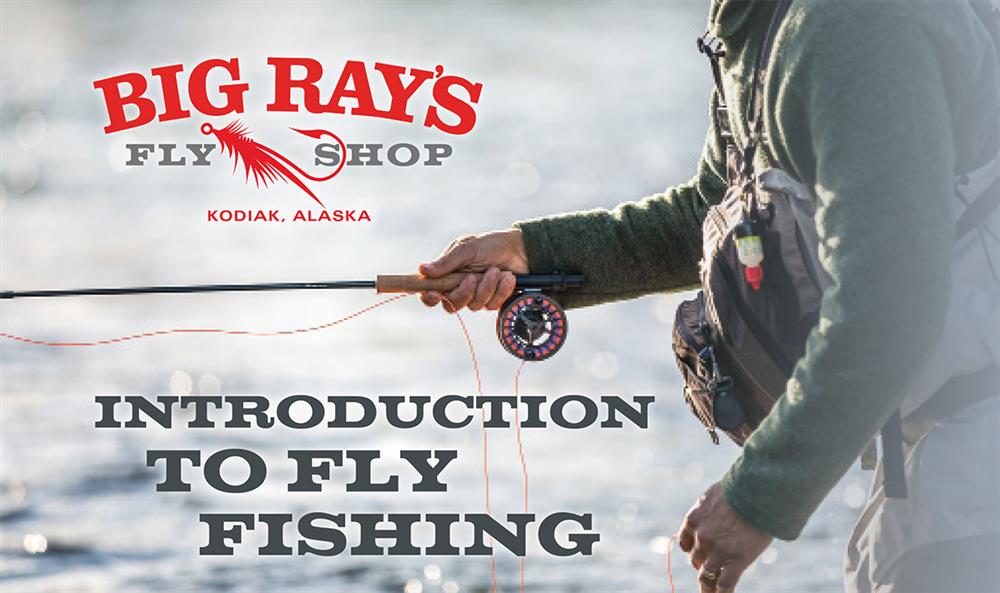 FLY FISHING CLASS (KODIAK ONLY)
FREE Two hour fly fishing class: learn how to be successful on Kodiak's waters.
Learn all about the proper gear to have, how to cast, and other fishing techniques that are sure to help you be successful on Kodiak waters.
Instructed by Lenny Heglin - Big Ray's Kodiak Store Manager and pro angler with over 25 years of fly fishing on Kodiak Island.
What to bring: fly rod/reel (limited loaners available), appropriate eyewear and outerwear for being outside.
Dates: June 25th; July 9th & 23rd; August 6th & 20th
Time: 10am - 12pm
Reserve your spot: call (907) 486-4276
---
Big Ray's 5th Grade Rod & Reel Giveaway
We're giving away FREE ROD & REEL COMBOS to graduating 5th graders!

One of our favorite traditions is back! That's right, our Annual 5th Grade Rod & Reel Giveaway to graduating 5th graders is almost here! This tradition started at our Kodiak store location, but is now celebrated at our Anchorage midtown store and in Fairbanks at our downtown location. Let's celebrate a great school year and kickoff a summer full of fishing adventures!
If your child was in the 5th grade this year, bring them by one of our participating store locations (listed below) beginning on Friday, May 27th - while supplies last. You'll just need to bring proof that your child was in the 5th grade for them to qualify! Only a limited stock of rod & reel combos are available in Anchorage, Fairbanks, and Kodiak. Offer is available while supplies last only at the participating store locations below.
Participating Store Locations:
- Anchorage Midtown: 3200 Seward Highway
- Fairbanks Downtown: 507 2nd Ave
- Kodiak: 212 Lower Mill Bay Road
Child must be present to qualify. Examples of proof of school grade include report cards, progress reports, school supply lists, etc.
---